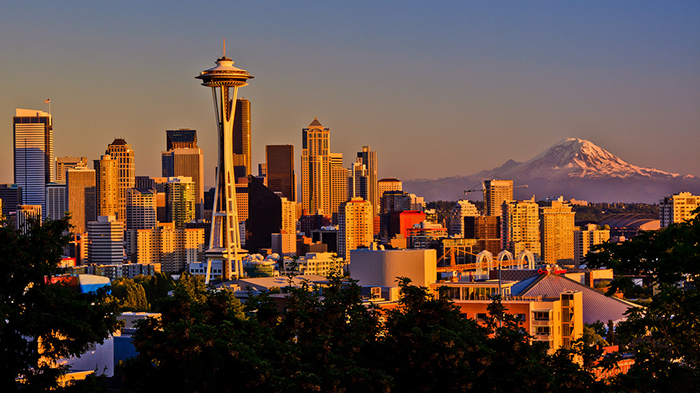 Paige is a Marketing Intern at Trackolade. Read how she got here by using the Trackolade app before she even got started.
When I graduate Macalester College next fall, I do not intend to stay in Minnesota – the state in which I've lived my whole life. While many of my family and friends reside there, the Twin Cities is constantly praised for their growing nightlife and local food scene, and we have something like 10,000 lakes, Minnesota is also ridiculously cold (and ridiculously hot), has billions of mosquitoes, and is everything I had known all my life.
Last summer, as I sat in my non-air conditioned porch in 98-degree, swatting away mosquitoes, I vowed to live in another part of the United States the coming summer. So began my huge project for the next year, SUMMER 2014: MN SOMEWHERE NEW.
My boyfriend Kaspar was easily convinced to come with me, and was a source of tranquility and creativity throughout our escapades. As we sat at the kitchen table and brainstormed our plans, we quickly came to realize that we needed to accomplish a ton. Thankfully, I had recently been using this nifty online project management tool called Trackolade to organize Macalester College Concert Choir events (I co-manage my college choir in my spare time). I knew Trackolade could easily be used for something like planning our summer.
So Kaspar and I began our plans for SUMMER 2014 on Trackolade the next day.
Our first to-do list was "Figure out where to go." Good place to start, right? We brainstormed a list of characteristics we wanted our new city to include and posted them on our Trackolade project. Then, we planned out strategy for how to continue.
Four months later, we finally figured out what city we were going to. We had a few friends who were migrating to Seattle for the summer, and a bunch more who were graduating college and moving out there permanently. Once we completed that to-do list, the snowball really started rolling, and more to-do lists appeared on our Trackolade account.
At this point, we were both in over our heads in schoolwork, our jobs, and other obligations we had as students during the school year. But we knew there was still so much to do if we were going to make going out to Seattle work. As we thought of more and more tasks, we wrote them up on the Trackolade website. Luckily, we had something to organize all our thoughts – there's no way we would have been able to keep plugging away at our project if we hadn't checked every single box on these to-do lists.
It's also super satisfying to check those boxes on Trackolade:
Currently, Kaspar and I are both happily residing in Seattle. We have interesting and fulfilling internships, a rich social life, and are outside biking/running/lazing almost every day in the summer lake breeze.
by